Ontario Morgan Horse Club Horse Show News - 2018
Please click on the following links for more information about the shows you are interested in.
The Ontario Morgan Horse Classic July 13 - 15, 2018
Ottawa Valley Light Horse Show
AHAEC Region 18 Arabian Show with Morgan Classes
Erica Coffey leads Northline Enterprise in the
showmanship class.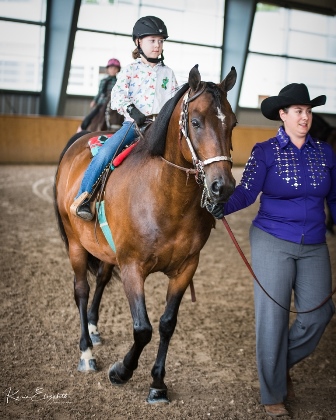 Abby Sutton rides Cyan Star Trinity in her
debut leadline class.
Emma Hayes sits tall in the saddle in her leadline class riding MWS Indian Summer.
Send in your favorite show photos!
The switch during the Generation Gap class at the Classic show, what a fun class!
David Kavanagh presents Cyan Star Countess to Champion Mare for Brian/Nancy Kavanagh.
Baronial Blooming Star owned by Holly Buckley and ridden by Trish McCoy.
Bridget Coffey and mom Michelle looking good in the leadline class!
Noah Kavanagh strikes a pose in the stick horse class.