Ontario Morgan Horse Club Horse Show News - 2019
Please click on the following links for more information about the shows you are interested in.
The Ontario Morgan Horse Classic July 12 - 14, 2019 Prize List coming soon.
Ottawa Valley Light Horse Show
AHAEC Region 18 Arabian Show with Morgan Classes
Erica Coffey leads Northline Enterprise in the
showmanship class.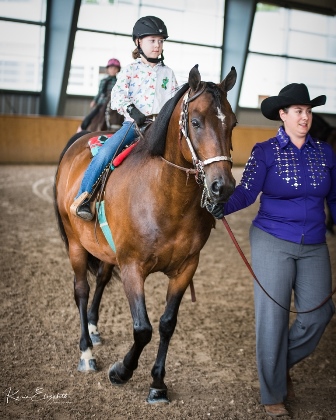 Abby Sutton rides Cyan Star Trinity in her
debut leadline class.
Emma Hayes sits tall in the saddle in her leadline class riding MWS Indian Summer.